Microsurgical Keyhole Decompression ™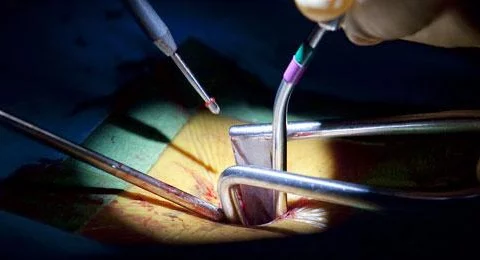 The Masson Spine Institute™ of Orlando has the most experience in the world with microsurgical decompression of the spine.

100% of the spinal decompression cases performed are done using a combination of image based navigation and microsurgery. Dr. Masson has developed the Keyhole Micro decompression method ™ as part of his iMAS (interpedicular Minimal Access Surgery) protocol.


When a patient suffers from severe sciatica, or lumbosacral radiculopathy, there are a variety of things that can cause the nerve irritation. Both mechanical and compressive causes are possible and a detailed story, exam and radiographic evaluation, including mri is necessary to adequately, strategically plan for a successful rehabilitative and surgical solution.

Our first priority is to understand the nature of the problem, its consequences, the goals of the patient, the pattern of aggravation, the mechanics of the problem and its compensation pattern, and ultimately how these all play into the role of surgery and the type of surgery offered.

Most of the time, when a spinal problem fails all conservative treatment, an extremely efficient microdecompression of the nerve involved is all that is necessary, in tandem with prehab and rehab, good fitness, nutrition and a change in lifestyle to push through the disability and return to active unlimited functionality.
Our microdecompression strategies are the least invasive in the world and are done in a rapid recovery, early mobilization, outpatient environment. This lends itself to the highest recoveries possible, minimizes hospital bourne infections and maximizes the health and vitality of the spine injured human.

These procedures typically involve a 14 mm incision (half inch), take 30 minutes under deep sedation or general anesthesia, and a short post operative stay. Ambulation and independent mobilization is expected the day of surgery.

The priorities for the recovery period are gait, stance, stride and posture in phase 1. Execution of a walking protocol with completion of phase 1 determined by normal performance of each of these compensations.

Then our patients rapidly progress towards a progressive phase oriented approach towards fitness, performance and functionality. Successful commitment to each of these phases of recovery is typically associated with full recovery to normal lifestyle.