Minimally Invasive Spine Surgery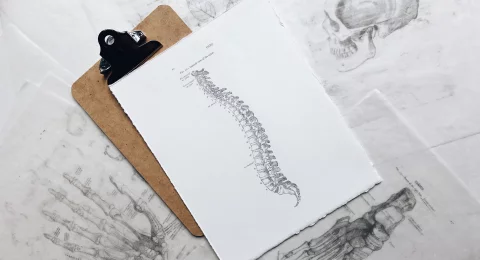 When pain, numbness, tingling, or other discomfort strikes the spine, finding the root cause can be complex. The spine has many factors that can contribute to its health, or create pain. Many conditions can cause discomfort, but one surgical treatment can often help: cervical spine surgery is a proven treatment for everything from degenerative disorders to deformities.
What Is Cervical Spine Surgery?

Cervical spine surgery involves removing a part of your spine and then fusing vertebrae in your back. To do this, bone grafts are usually used. Sometimes that means removal of your own bone during or before the cervical spine surgery. It may also mean using donated bone from a bank. If necessary, the bone graft may be complemented by temporary or permanent metal plates, wiring, or screws.

The goal of cervical spine surgery is to provide added stability and decrease potential abnormal movement in the spine. There are many conditions which may cause this. One of the most common is an accident or trauma. An injured spine often needs stabilization, and cervical spine surgery is a good way to provide that. Degenerative conditions can also require cervical spine surgery to reduce discomfort.
Recovery From Cervical Spine Surgery

Many of our clients wonder about recovery from cervical spine surgery. Cervical spine surgery is a major medical procedure, and is not to be considered lightly. The Masson Spine Institute performs minimally invasive surgery in all cases. Minimally invasive surgery reduces recovery time and makes it easier for our patients to regain full function without therapy.

Recovery from cervical spine surgery depends heavily on how complex and extensive the procedure was. We specialize in complex cervical spine surgery, including very difficult reconstruction and decompression. Despite the complexity of our procedures, our minimally invasive techniques mean that recovery from cervical spine surgery is usually fairly fast. Most patients have limited mobility directly after surgery.

The key to successful recovery from cervical spine surgery is to prevent movement as much as possible so that the bone grafts and other supportive surgical elements have time to integrate properly into your spine. Focus on pain management and staying still, asking for help whenever you need to move. You will be prescribed a specific set of exercises to perform as part of your recovery from cervical spine surgery.