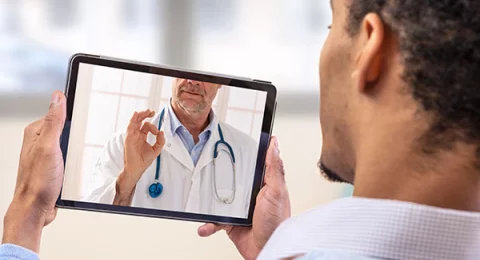 Spine Care Anywhere!

The Masson Spine Institute is offering telemedicine visits at both our Orlando, FL and Park City, UT locations to better serve patients and provide the best spine care with flexibility and practicality during the COVID-19 pandemic. Telemedicine allows us to care for patients remotely regardless of the distance between the doctor and patient.

You can receive pre-op and post-op spine care from virtually anywhere and avoid exposure to COVID-19 during transit or at in-person appointments.
How it Works

If you are interested in a telemedicine visit

Call the Masson Spine Institute Orlando location:
(407) 649-8585
Call the Masson Spine Institute Park City location:
(435) 649-3317

Tell the representative you are interested in a telehealth appointment.
Answer some questions regarding your spine health and unique situation to determine whether you are a candidate for a virtual visit.
Set up an appointment with one of our experts in spine care.
Helpful TeleMedicine Tips

Select an area with a strong internet connection, either with a direct connection or WiFi.
Pick a private area that is well lit.
Pick an area that is free from distractions and interruptions.