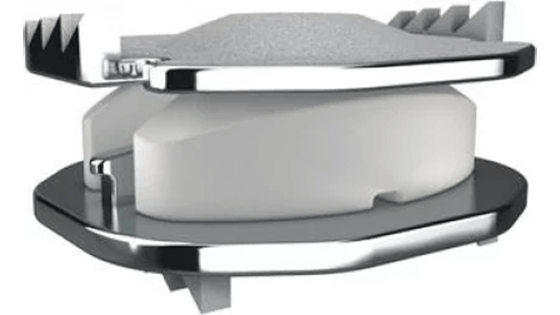 FDA APPROVES FIRST DUAL LEVEL IMPLANT MOBI-C ARTIFICIAL CERVICAL DISC
The Masson Spine Institute of Orlando is pleased to offer an FDA approved two-level artificial disc solution for traumatic and degenerative disc disease of the cervical spine. Dr. Masson is one of the first surgeons in North America to offer this inspired solution, post-FDA approval.
LDR Spine, based in Austin, TX announced August 23, 2013, the receipt of a much-anticipated approval letter from the Food and Drug Administration (FDA) for the surgical disc replacement of two levels of symptomatic disc disruption.
Previously, the major insurance carriers have only offered single level disc replacement to its insured, citing that surgery for multiple levels was investigational. The release of the FDA approval level, based on a superiority study of two-level Mobi-C arthroplasty over spinal fusion, now provides that this is the new standard of care for certain types of disc disease of the cervical spine. MSI is committed, as we were in single-level cervical arthroplasty, to lead the charge in supporting the safe, judicious, and efficacious use of the Mobi-C arthroplasty solution to our patients in need of disc repair surgery.
We pledge to offer education, support, and service to our patients and to surgeons throughout the world, in need of this next-generation disc repair treatment. We will work diligently to help the payers understand the benefits to their insured of this new and important medical treatment.
Robert L. Masson MD President, NeuroSpine Institute of Orlando