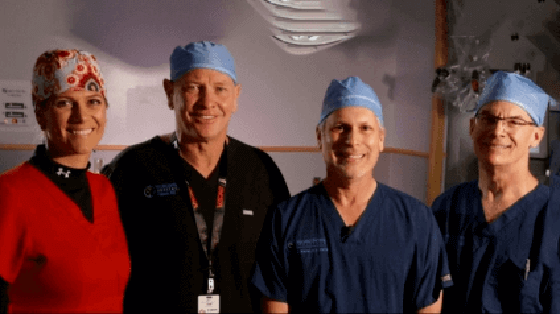 THE MOST EMPOWERING MESSAGE OF ALL
When we evaluate a patient at the Masson Spine Institute, we look closely at everything that contributes to any functional disability. We try various therapies, exercise, pain management, holistic care, anti-inflammatories, and more. When these more conservative approaches fail to deliver the desired result, additional intervention in the form of surgery becomes a viable option.
Road the Recovery
Dr. Robert Masson M.D.
Surgery, however, is never the end-all. Properly performed, it can take you from a dead end, a road to nowhere, to a road to somewhere positive. But it's just the beginning of the new road; it's not the ultimate destination. There's a new journey that begins post-surgery and that journey requires a commitment to fitness, commitment to the movement, commitment to nutrition, and commitment to positive energy. The more fully a patient understands and realizes the importance of these personal commitments, the more likely his or her surgery will be a success.
Today's surgical techniques are better and less invasive than ever before, leading to the opportunity for a much quicker, less painful, and more complete recovery. Patients cannot only regain the pain-free movement and mobility that they had years ago, they can be better than ever. But the ultimate result, the extent of recovery, is dependent upon the patient's level of commitment before and after surgery. This is a message that some patients don't want to hear because it involves personal responsibility, but I believe it's the most empowering message of all because to a large extent, we are all in control of our health destiny.
It's important to understand that surgery is never a magic bullet that miraculously restores a healthy, active lifestyle. It can provide the opportunity for extreme recovery, but it must be accompanied by positive lifestyle modification and personal commitment. If surgery doe become necessary, my job is to not only perform the least invasive surgery possible but to help motivate the patient to embrace positive lifestyle change.